would you like to support us through collaboration, donations or as a friend of dance art?
Substantial artistic impact and visibility are the ambitions of Off/Balance. The fresh vision of making art and the professionally created public image have helped Off/Balance to gain general interest rapidly.
However, funding for the arts is scarce. In the art of dance, funding consists of public support, income from own sales and grants from foundations.
We are interested in partnerships, sponsorship and donor support. If your goal is an attractive brand, supporting art and joint projects will create added value for your image. The values ​​of Off/Balance – responsibility, relevance, quality and interaction – guarantee a reliable partnership.
Together we can create even more joy and experiences to the world. So get in touch with us and we'll come up with a cooperation model that suits you the best! Thank you.
OR WOULD YOU LIKE TO JOIN AS A SUPPORTING MEMBER OF THE DANCE COMPANY OFF/BALANCE?
An association/company or an individual person can become a supporting member. As a supporting member, you will be the first to hear about the latest works, workshops and other news. You are also entitled to discounts on performance tickets (does not apply to festival performances), specially priced commissioned performances and separately defined discounts on workshops. As a member, you also get an invitation to the Association of Dance Company Off/Balance's annual meetings and the opportunity to influence the group's activities. Supporting membership from 50e/year. Actual membership for an individual person 10e/year (+5e joining fee).
We greatly appreciate all support and interest. Please contact us if you want to be involved in supporting the dance company's activities and its promotion in the role of a partner, sponsor or support member.
Elina Häyrynen ja Terhi Kuokkanen
info@offbalance.fi
+358 40 709 3522
COLLABORATION PARTNERS AND NETWORKS
Central Finland Regional Dance Center
Jyväskylä dance festival
Jyväskylä Festival
Cultural Centre Villa Rana
Jyväskylä City Theatre
Jyväskylä Sinfonia
University of Jyväskylä
Ruamjai Choir
City of Light Jyväskylä
Dance Theatre Minimi
Barker Theatre
Sun Effects Ltd
Vimma Company
Association of free dance groups
Art's Free Field Jyväskylä Network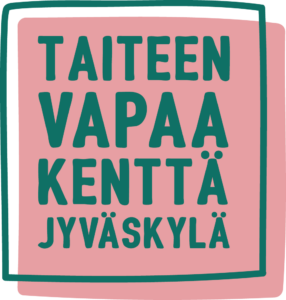 The Dance Company Off/Balance is part of the Art's Free Field Jyväskylä Network, which consists of Jyväskylä's professional organizations in the field of art. You can mail to the network at  taiteenvapaakenttajkl@gmail.com.