Dance Company Off/Balance
Dance Company Off/Balance  from Jyväskylä is the largest contemporary dance group in Central Finland. Founded in 2010 by two dance artists and childhood friends – Terhi Kuokkanen (Master of Dance) and Elina Häyrynen (Mastern of Dance) – the acclaimed and open-minded repertoire of the company breaks the boundaries of art forms and reaches thousands of people every year.
Off/Balance's works are expected to be skillful, surprising and strongly based on movement. This is achieved by working with professional artists who move at the boundaries of different art fields. As the group's artistic directors, Kuokkanen and Häyrynen invite guest artists to the group on a work-by-work basis – Off/Balance is thus not profiled around the artistic vision or style of one choreographer, and thus the group has built up a fresh and unpredictable repertoire that combines dance with e.g. theatre, music, parkour and visual arts.
"Because of such works, we are affected, we are moved and we move towards each other."
Newspaper KESKISUOMALAINEN, 2019
(about the work One Next To Me)
The values ​​that guide Off/Balance's operations are relevance, quality and responsibility. The group's mission is to produce diverse art experiences that challenge the recipient's world of thought and offer experiences. Off/Balance's central location is Jyväskylä, but performances, rehearsals and other activities take place all over Finland and also internationally. Off/Balance has been among the groups receiving the state's discretionary operating grant since 2013.
"Space, light, images and sounds seamlessly enter into dialogue with movement, and a fascinating multi-sensory world is created, awareness for the six senses. --- When leaving, the feeling that big things are happening in contemporary dance is even stronger."
Newspaper KESKISUOMALAINEN, 2020
(about the work THE MIND)
Elina Häyrynen is a founding member of Off/Balance and the other artistic director of the group. Häyrynen has graduated from Teatterikorkeakoulu (Master of Dance, 2009) and Amsterdam University of the Arts (Bachelor of Dance, 2007). In addition to the works of Off/Balance, Elina works as a dancer in the works of several Finnish choreographers. She has been seen e.g. In the works of Tero Saarinen Company, Susanna Leinonen Company, Johanna Nuutinen + CO, Arja Tiili and Sanna Myllylahti. In addition, she belongs to the multi-artistic collective TARGET Helsinki. In addition to her work as a dancer, Elina is a certified pilates instructor and regularly teaches e.g. professional dancers.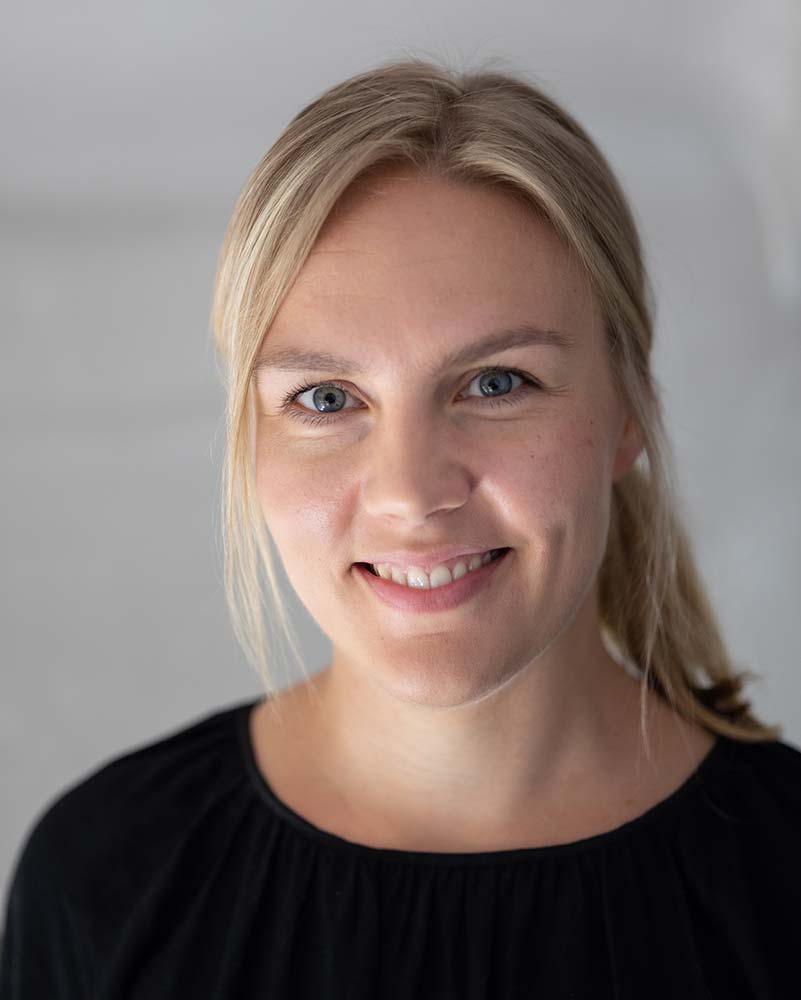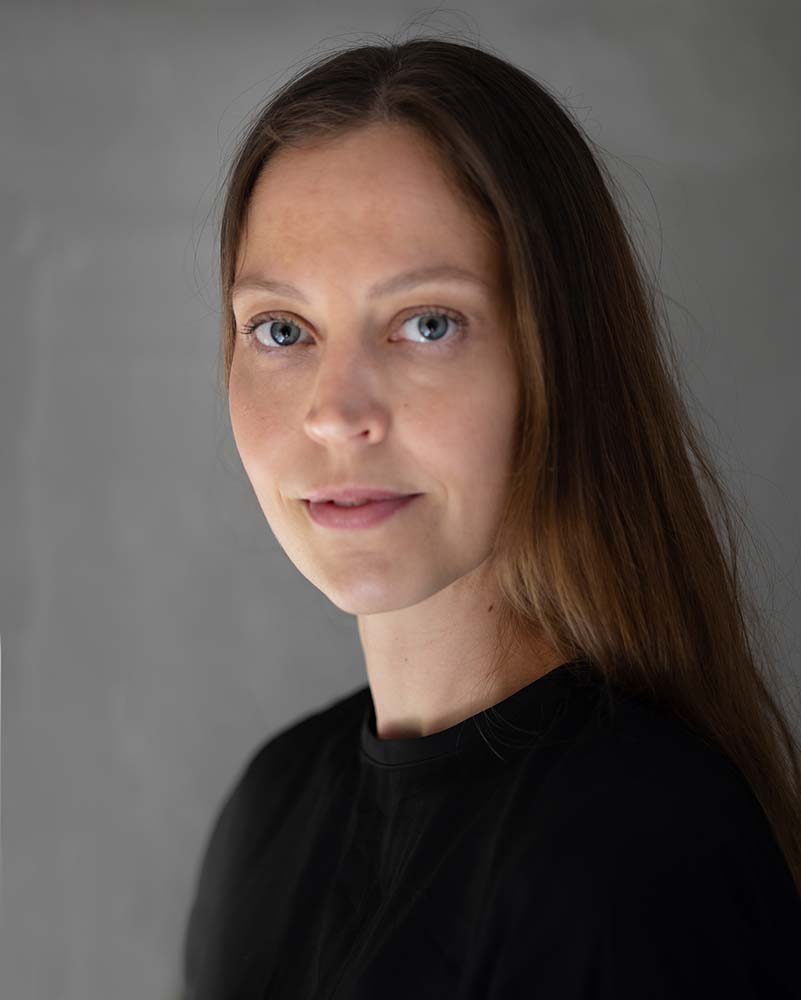 Terhi Kuokkanen is a founding member and co-artistic director of Off/Balance. As a choreographer, Kuokkanen has worked in Off/Balance, Jyväskylä City Theatre, freelance productions and dance schools, in a total of more than 20 works. As a dancer, in addition to numerous Off/Balance works, she has been in e.g. in the works of Janina Rajakangas, Jarkko Mandelin and Disa Krosness, more than 30 works in total. Kuokkanen has been awarded several personal grants (e.g. a 3-year artist grant from the Art Promotion Center) and works as a part-time lecturer in the field of dance. Kuokkanen graduated with a master's degree in dance from Teatterikorkeakoulu in 2009.
Laura-Elina Aho works at Off/Balance as a consultant and in administrative positions. She has a PhD in theater science (University of Helsinki, 2023). Aho is a musician by other education (pop/jazz singing, Jyväskylä University of Applied Sciences Conservatory, 2006). In addition to Off/Balance, Aho works with research in the field of theatre and acts as an agent for the Ida Aalberg Foundation, which awards acting awards and grants.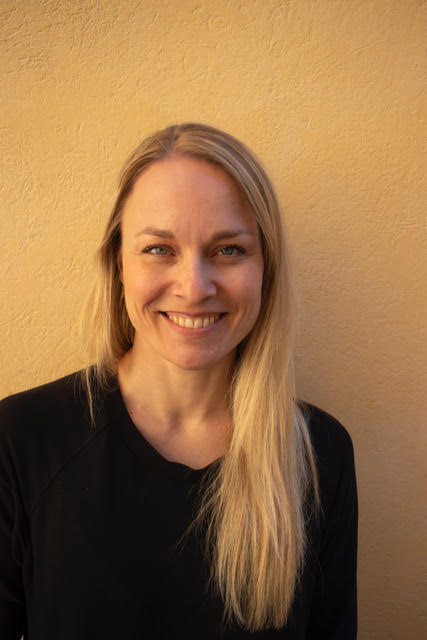 In addition to permanent staff, Off/Balance employs numerous guest workers each year. The artists who visit Off/Balance's works and projects form an essential part of the group's cooperation network and the content of its activities. Depending on the production, the group hires dancers, choreographers, costume, light and sound designers, as well as other artistic and stage technical staff. During its ten years of operation, Off/Balance has provided a platform for implementation and work for more than forty professional artists.
The association of Off/Balance
Off/Balance is maintained by association Tanssiryhmä Off/Balance ry, founded on January 1, 2011, with its headquarters in Jyväskylä. The association is non-profit and about public utility and its purpose is to promote the art of dance, increase the availability and accessibility of dance and employ dance professionals. In order to realize its purpose, the association produces dance pieces, joint productions and tours for different target groups, and implements projects and organizes training and workshops. The group produces dance in Jyväskylä and nationwide. The association's activities are carried out by the Dance Company Off/Balance, founded in Jyväskylä in 2010.
The board members of the Association of Dance Company Off/Balance in 2021 are:
– Jari Hoffrén (chairman)
– Riikka Aro
– Eerika Koskinen-Koivisto
– Johanna Muhonen.
In addition to regular meetings, the board of the association meets 3–5 times a year.
collaboration partners and networks
Central Finland Regional Dance Center
Jyväskylä dance festival
Jyväskylä Festival
Cultural Centre Villa Rana
Jyväskylä City Theatre
Jyväskylä Sinfonia
University of Jyväskylä
Ruamjai Choir
City of Light Jyväskylä
Dance Theatre Minimi
Barker Theatre
Sun Effects Ltd
Vimma Company
Association of free dance groups
Art's Free Field Jyväskylä Network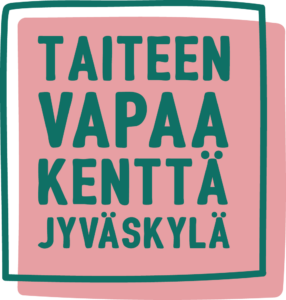 The Dance Company Off/Balance is part of the Art's Free Field Jyväskylä Network, which consists of Jyväskylä's professional organizations in the field of art. You can send mail to the network at taiteenvapaakenttajkl@gmail.com.